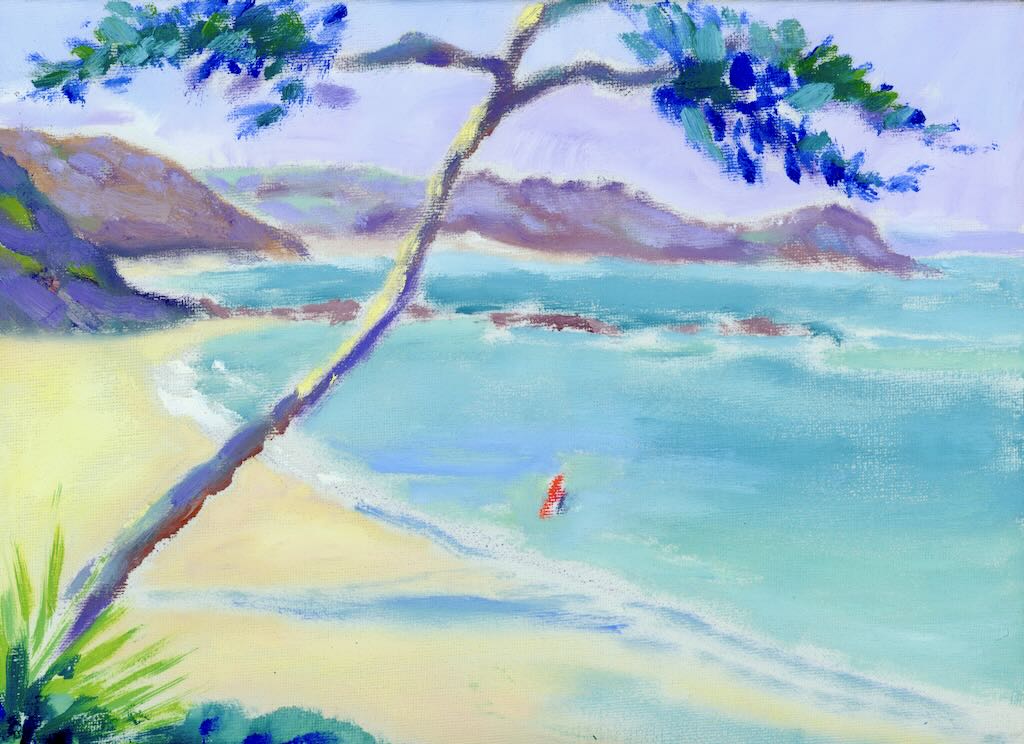 Kay Spare - Biography
Kay Spare studied Art and Education at Goldsmiths' College, University of London (1979–83). She taught Art to 11–19 year old children in London's East End for a decade until the birth of her two sons, when she went into partnership with her husband and fellow artist, Richard Spare. Together they set up Wellington Studio in Charlton, London, where he follows his passion for printmaking - she follows hers for painting.
Themes are primarily from still life, landscape and the figure, a discipline instilled whilst at college, where her models were dancers from the Laban Centre, which was then based at Goldsmiths'.
Two solo exhibitions entitled A New Landscape, influenced by holidays in Tuscany and the South of France, where the sheer joy of the colours, textures and the patterns of the landscape, inspired her work. Held at St Martin's Gallery, St Martin in the Fields, Trafalgar Square, London, and Norden Farm Centre for the Arts, Maidenhead, in collaboration with poet John Powls. This followed a previous collaboration in 1998, when her black and white figure drawings were used by John to illustrate his book of poetry, Galerie D'Amour.
Recently, Kay has gone on to write and illustrate three children's books which are published on Amazon Kindle: Mrs Timms' Ten Cats, Roll Up Master Prickles and Mooncat.
Kay was a prize-winner in the 2007 Dulwich Picture Gallery Portraits of Children competition, judged by Humphrey Ocean RA.
She has work held in the collection of Trevelyan College, University of Durham, following Colour & Line, a joint show with Richard, and Kings College Hospital, London, where five of her large watercolour and mixed media paintings are on permanent display.
Frequent trips to Brittany in northern France have resulted in a new collection of watercolours and oils featuring seascapes and harbours. The western sky over the sea holds particular fascination for Kay; the endlessly changing colours remain an enduring source of inspiration, resulting in rich oil paintings.