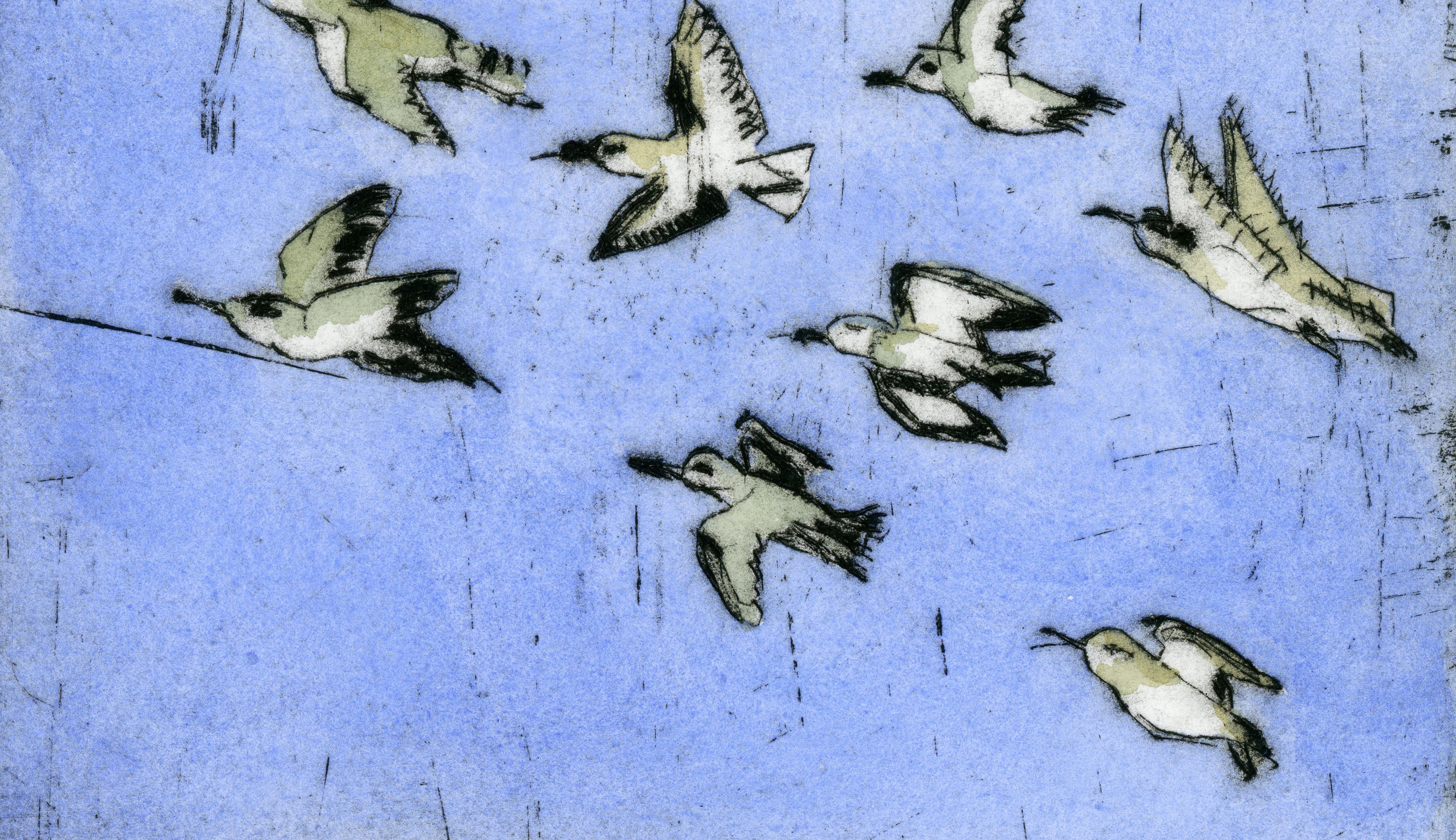 North Sea to the East
We are delighted to announce Richard's latest collaboration.
North Sea to the East: A Personal Landscape of Teesside and North Yorkshire, a hardback book published by HALSTAR (the arts imprint of the Halsgrove Group) in December 2020. This is a new collection of poetry by John Powls and is extensively illustrated by artists inspired by North East England, including Richard Spare, Kay Spare, William Tillyer, Andrew Gifford, Norman Ackroyd CBE RA, L.S. Lowry RA and J.M.W. Turner RA.
Richard created five new softground etchings with drypoint and watercolour in response to selected poems.
'Nod Heads and Sway', a response to John's poem 'Harvest Perspectives' which was dedicated to the artist's wife Kay Spare and her childhood memories of holidaying in Kettleness.
'Sandpiper Murmuration', a beautiful response to 'Triptych Counterpoint - The Birds Return'.
Finally, a set of three seasonal softground etchings were made by Richard in response to John's evocative 'Teenage Heartbreak' poems. A set of three poems and three artworks inspired by a lone tree close to Roseberry Topping, a distinctive landmark of North Yorkshire.
Other works selected by the poet for inclusion in his latest publication include:
Richard is proud to be represented in this poignant collection that explores a deeply personal and emotive landscape of North Yorkshire.
Look out for a future launch of 'North Sea to the East', along with a special limited edition of Richard's new prints! Subscribe to our newsletter below for exclusive offers.
Front cover image courtesy of John Powls.
20th February 2021
Press: 
HALSTAR (arts imprint of the Halsgrove Group)
Middlesbrough Institute of Modern Art (MIMA) zine publication 'MIMAZINA #17'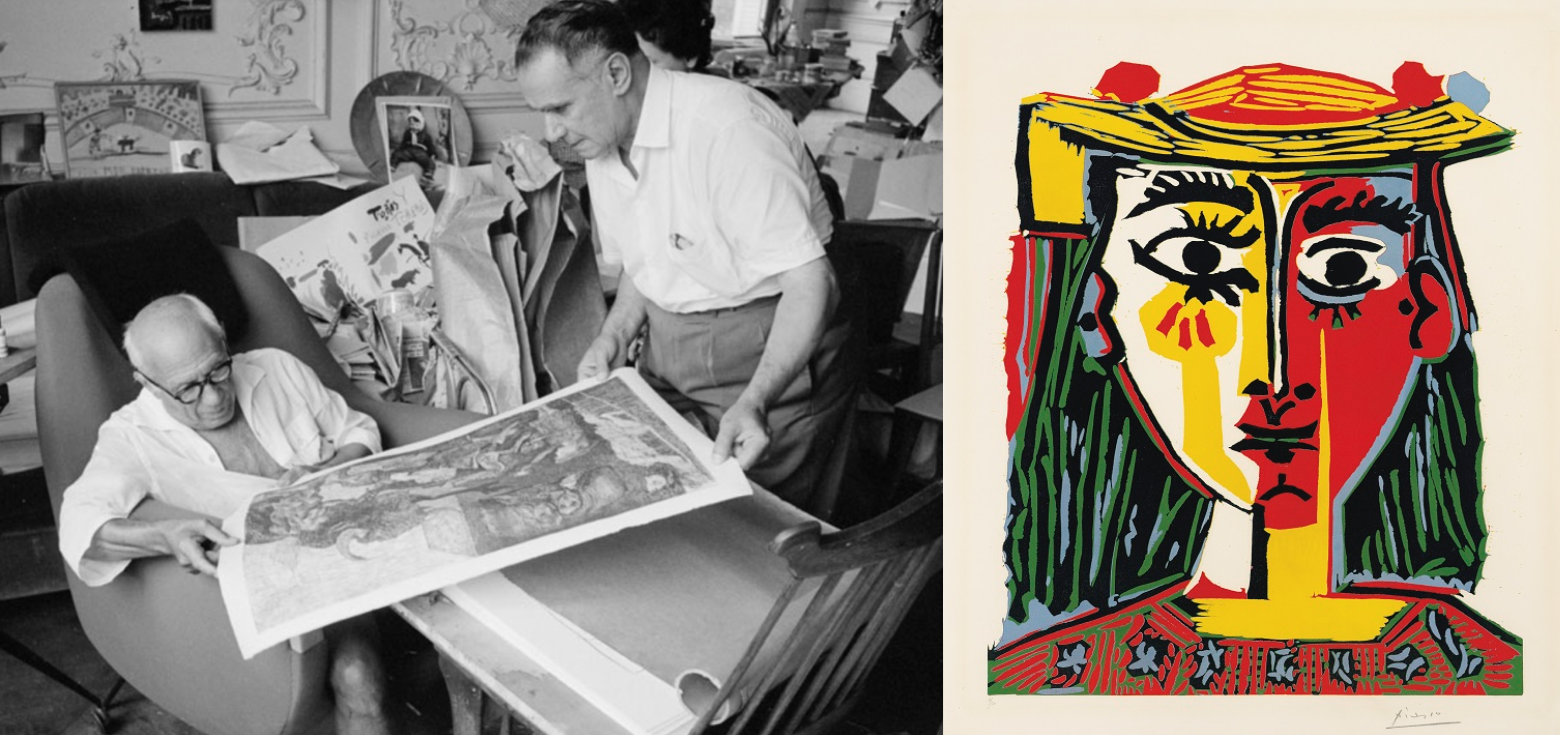 2021
Richard was featured in The Art of ... Printmaking by the .ART team on Jan 22nd as part of their 'Adopter Stories' series. Images and text courtesy of the .ART Team. 25th January 2021   Press:  .ART
Read more
2021
Hepworth Wakefield Print Fair 2021
We are delighted to be taking part in The Hepworth Wakefield Print Fair 2021 Richard will be exhibiting virtually alongside artists and organisations including: Edinburgh Printmakers, King & Mc...
Read more