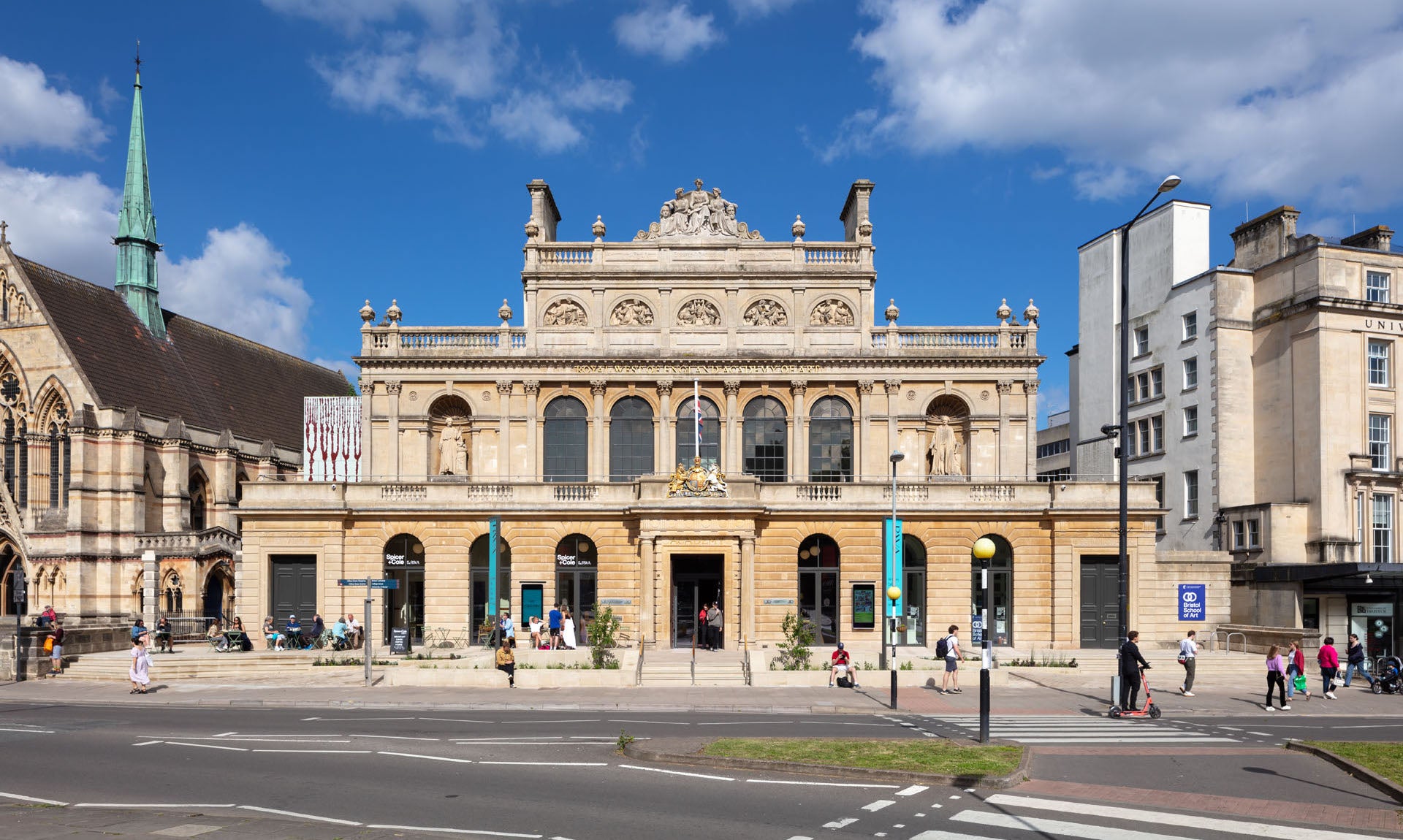 RWA 169th Autumn Exhibition
The 169th Autumn Exhibition at the Royal West of England Academy (RWA)
8 October 2022 until 8 January 2023
Richard is proud to be exhibiting his drypoint and watercolour print Linnet at the 169th Royal West of England Academy (RWA) Autumn Exhibition in Bristol. The first public exhibition to include the work of King Charles III, and the first Open Exhibition in history to exhibit a reigning monarch. Just as importantly, this is Richard's first exhibition with his son, James Spare, who is displayed opposite him in the main gallery.
[Image: Richard Spare attending 'Varnishing Day' at the 169th Autumn Exhibition. Photo by artist and friend Sara Lee.]
The RWA's renowned annual open exhibition is returning for its 169th iteration with a stunning variety of work from emerging and established artists. This will be the RWA's first Autumn Exhibition since reopening in June 2022 after the biggest refurbishment in its 175 year history.
[Images: 169th Autumn Exhibition, installation views, RWA, 2022. Photography: Alice Hendy]
The Royal West of England Academy is a Grade II* listed building in Bristol. It is the only one of Britain's five Royal Academies of Art to be housed in its original, purpose-built building, still fully in use for the purposes it was designed.
Linnet, Richard Spare (catalogue no.26) is located on the left upon entry to the main Sharples Gallery, curated by Academicians' President, Fiona Robinson PRWA.
Are we but transient noise?, James Spare (catalogue no.123) is located on the right-hand wall of the main gallery, opposite Richard's piece.
Invited artist: Matthew Burrows MBE, contemporary British painter and founder of Artist Support Pledge, a global movement in support of artists and makers.
Images courtesy of the Royal West of England Academy (RWA) and Childs Sulzmann Architects, Bristol.
5th October 2022
Press: